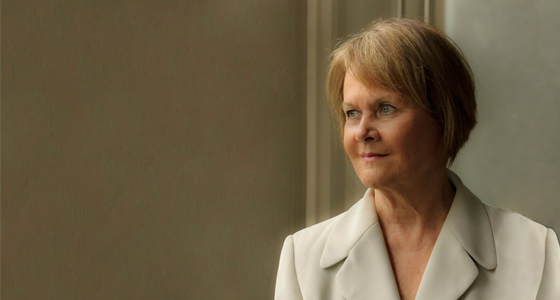 Earlier this week, UBC welcomed its newest members to the 25 Year Club. The 25 Year Club recognizes staff with 25 years of service at the University. Our very own Linda Turner joined this prestigious membership.
In the Centre for Teaching, Learning and Technology we are convinced that Linda is a secret superhero named Swirler. She swirls in to a room, organizes everything and everyone, invokes a smile on everyone's face and moves on to her next challenge. Her irresistible superpowers include boundless energy, a positive outlook, and unflagging enthusiasm. She cares deeply for her colleagues and they respond in kind. She is our front-line ambassador, greeting our guests and orienting our new staff. She contributes positively to making the University a better place by serving as our Sustainability Coordinator.
Linda embodies the life-long learner, always willing to learn something new and intrigued by new ways of learning – a natural fit in CTLT! Linda has worked with many departments during her time at UBC, but we in CTLT feel that we are the luckiest since she now works with us! Congratulations, Linda!