The Institute for the Scholarship of Teaching and Learning (ISoTL) was established by Senate in May, 2004 in order to support research and reflection on teaching and learning at The University of British Columbia. In the context of UBC's Place and Promise visioning document and the newly formed (July 1, 2010) Centre for Teaching, Learning and Technology (CTLT), new structures have enabled a re-focusing and strengthening of the Institute's mandate. The aim of the refocused Institute is to more deeply engage faculty members and experts in educational research from across campus in evidence-based initiatives. For example, senior teams of faculty, through secondment processes, are strategically engaged in the above institutional initiatives and which create greater coherence and synergies for research-based approaches to curricula and pedagogical practices. The following objectives have guided specific ISoTL initiatives and programs during the previous year: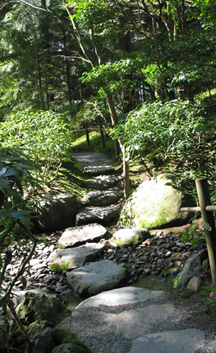 To guide major campus-wide curricula and pedagogical initiatives within and across the disciplines (e.g., UBC curriculum renewal, evaluation of teaching, professor of teaching)
To support 1) curriculum and pedagogical research, and 2) the dissemination of curriculum and pedagogical research in ways that inform and enhance educational practice within and across the disciplines at UBC and beyond.
To provide international leadership and collaborations for SoTL research
To provide academic guidance for CTLT's existing program offerings/initiatives; and advice on design and implementation of new programs/initiatives.
The refocused Institute is responsive to the diverse needs and circumstances of UBC's teaching and learning context http://strategicplan.ubc.ca/the-plan/student-learning/.
We would like to express our sincere gratitude and enormous thanks to Dr. Gary Poole for his outstanding leadership (as founding Director) and scholarly contributions to the Institute for the Scholarship of Teaching and Learning.
History

1990
Ernest Boyer introduces the Scholarship of Teaching and Learning (SoTL), and its implications.
1995
Robert Barr and John Tagg wrote "From Teaching to Learning" in Change Magazine, a pivotal article on undergraduate education.
2001
The Centre for Teaching and Academic Growth (TAG) hosts the first annual UBC Learning Conference, with a theme of inquiry-based learning.
2004
2005
2010