Simon Bates
PhD, Senior Advisor, Teaching and Learning, and Academic Director
604-822-9164
simon.bates@ubc.ca
Simon provides academic leadership to CTLT which, combined with his role as Senior Advisor Teaching and Learning, ensures the centre is best positioned to support development, delivery and evaluation of outstanding teaching and learning across all Faculties and units. In addition, Simon holds a faculty position as Professor of Teaching in the Department of Physics and Astronomy, teaching on the PHYS 101 course and contributing to their Physics Education Research efforts.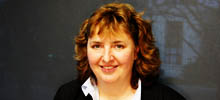 Michelle Lamberson
PhD, Managing Director
604-827-5159
michelle.lamberson@ubc.ca
blog, photos
As the Managing Director, Michelle provides overall leadership to the Centre for Teaching, Learning and Technology. Her role reflects that of the organization: to work with campus partners and external organizations to advance UBC's ability to leverage technology to enhance learning and and to extend access to the University's programs through distance education. In addition to her administrative role, Michelle is a distance educator, teaching an online course for the Department of Earth and Ocean Sciences.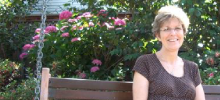 Catherine Bennington
Directors' Assistant / Administrative Assistant
604 822-6827
catherine.bennington@ubc.ca
Catherine has been with the Centre since June 1995 after moving to Canada in July of 1994. As the Administrative Assistant, she helps keep the finances in order, handles event registration, and identifies office needs.