The following are the teams within Teaching & Learning Professional Development:
Faculty Programs | Graduate Student Programs | Facilitation and Process Design |
Teaching and Learning Strategists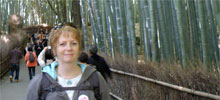 Kele Fleming
Senior Manager, Teaching & Learning Professional Development
604-822-9287
kele.fleming@ubc.ca
Kele directs the development, implementation, and evaluation of professional development and community of practice programs offered by the Centre for Teaching, Learning and Technology. Her role has University-wide scope, supporting the efforts of faculty, students, and staff who engage in CTLT's programs to advance their learning and teaching goals.
---
Faculty Programs
Luisa Canuto
Manager, Faculty Programs
604-822-1667
luisa.canuto@ubc.ca
Luisa Canuto has been teaching for the UBC French, Hispanic and Italian Studies Department for more than 14 years. In 1994, Luisa started the Italian Program for UBC Continuing Studies: she taught, coordinated the program and prepared original materials for all the different levels. In 2000, she won the Killam Prize for excellence in teaching. The following year she earned the UBC Certificate for Higher Education and started working for the CTLT (former TAG), where she runs initiatives for Faculty members as well as a teaching mentoring program for junior faculty. Luisa has three master degrees — in History (Cà Foscari, Venice, Italy), Publishing (SFU, Vancouver) and in Second Language Acquisition (Cà Foscari).
Judy Chan
PhD, Faculty Associate
604-822-5811
judy.chan@ubc.ca
Judy develops programs for faculty members, post doc fellows, and staff to support their teaching and learning needs. She has special interests in Using Problems and Cases in the Classroom, Teaching and Learning for the Heart and Mind, Qualitative Research, and more! She coordinates Faculty Instructional Skills Workshops and the CTLT Institute. Judy calls herself a milk protein chemist and explores various food science topics with her students in FNH 200.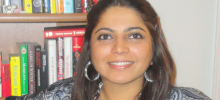 Naureen Madhani
Program Assistant
nmadhani@mail.ubc.ca
Naureen works with Luisa Canuto to support the Academic Leadership Development Program by organizing learning events, corresponding with participants and facilitators, writing reports and minutes and updating the website. She helped write pilot e-learning materials for the program and is assisting with a redesign of the curriculum. She holds an MBA in Educational Management (University of Leicester, UK) and is completing an MEd in Higher Education (UBC). She has extensive experience as an academic administrator in university settings in Tanzania and Pakistan.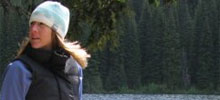 Emily Renoe
Learning Technology Specialist
604-822-0836
emily.renoe@ubc.ca
Emily assists, supports and trains faculty and staff in the WebCT Vista and Blackboard environments, as well as other UBC web technologies such as WordPress and MediaWiki. She has worked in the IT industry for over 10 years and previously worked as a Technical Trainer in the private sector.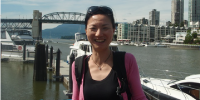 Hanae Tsukada
Professional Development Coordinator
ctlt.prodev@ubc.ca
Hanae assists in developing and delivering the Living Lab program to promote awareness of challenging classroom situations using the Theatre of the Oppressed and other interactive theatre tools. She is looking forward to engaging more broadly and deeply in classroom climate issues at UBC. Besides her work at CTLT, she is a PhD Candidate in the Department of Educational Studies at UBC. Her research examines the construction of Chinese international students's identities in the context of the internationalization of Japanese university education.
Lucas Wright
Learning Technology Specialist
604-827-5650
lucas.wright@ubc.ca
Lucas has worked with the Teacher Education Office at the UBC, training and supporting faculty and teacher candidates developing ePortfolios using the WordPress platform since 2007. He joined CTLT in 2010 where he assists and supports faculty and staff with the implementation of technology to support their teaching and learning.
---
Graduate Student Programs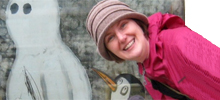 Gillian Gerhard
PhD, Manager, Graduate Student Programs
604-822-9696
gillian.gerhard@ubc.ca
Gillian leads the development, delivery, and assessment of graduate student programs in the Centre for Teaching, Learning and Technology. Gillian has a master's degree in engineering and recently completed her PhD in Curriculum & Pedagogy with an emphasis on undergraduate students' experiences of participation, agency, and identity in disciplinary and interdisciplinary science. Gillian taught for five years in the Integrated Sciences Program of the Faculty of Science at UBC and has experience in complexity thinking, science engagement, and education research.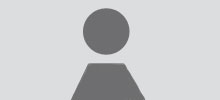 Jason McAlister
Graduate Student Facilitator Team Coordinator
ctlt.forgrads@ubc.ca
Jason is the Lead Facilitator for the Graduate Student Programs in the Centre for Teaching, Learning and Technology. He has taught as a Teaching Assistant and Sessional Instructor in the Department of Earth Ocean Atmosphere Sciences and has been fortunate to receive Departmental TA awards and the Killam Graduate Teaching Assistant Award.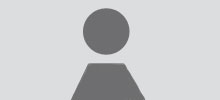 Joseph Topornycky
Teaching Assistant Training Program Coordinator
604-822-0262
joseph.topornycky@ubc.ca
Joseph came to Canada in 2005 to pursue a PhD in Philosophy, and got involved with the Centre after receiving training as a Teaching Assistant. Joseph works with departments to help them plan and implement TA training for their Teaching Assistants.
---
Facilitation and Process Design
We provide consulting services and support to individuals and groups within the UBC teaching and learning community. For example, we create educational resources, facilitate events, processes, and meetings, and collaboratively engage a diverse learning community in meaningful, responsive and needs-based programs.
As members of the Facilitation and Process Design Team, we continuously work to improve our teaching and learning programs, resources, and services and always welcome your contributions and involvement.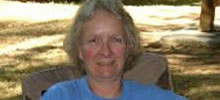 Janice Johnson
Manager, Facilitation and Process Design
604-822-6834
janice.johnson@ubc.ca
Jan facilitates our CTLT and Partners Course Design Intensive, and three day Instructional Skills Workshops, as well as designs and facilitates shorter teaching and learning seminars and community of practice events on a variety of topics. She contributes to various special projects related to teaching and learning, both across the campus, and with other post-secondary institutions across British Columbia.
Mali Bain
Community of Practice Developer
604-822-0831
ctlt.copdeveloper@ubc.ca
Mali works to develop and support teaching and learning Communities of Practice. She currently co-facilitates the Course Design community and supports organisers or facilitators of new, emerging, and dormant communities of practice. In addition, Mali works with the Facilitation and Process Design team to provide professional development services.
Shaya Golparian
PhD, Resource Room Coordinator
604-822-0831
ctltresourceroom@exchange.ubc.ca
Shaya joined CTLT in September, 2011 as the Resource Room Coordinator. She maintains CTLT's RefWorks Database of resources, the UBC_CTLT twitter feed, answers teaching and learning reference questions, and contributes to the Teaching and Learning Resources Portal on the UBC Wiki.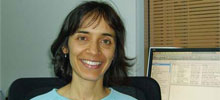 Isabeau Iqbal
PhD, Educational Developer
604-827-4838
isabeau.iqbal@ubc.ca
At CTLT, Isabeau co-coordinates the Peer Review of Teaching Community of Practice and works on related initiatives. She helps administer the Passport of Participation program and is an Instructional Skills Workshop facilitator.
Isabeau is seconded to the Office of Educational Support and Development in the Faculty of Pharmaceutical Sciences from April 15, 2013 to April 14, 2014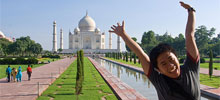 Zack Lee
Educational Resources Developer
604-822-4623
zack.lee@ubc.ca
Zack supports the development of resources for the programs and services at CTLT, focusing on information design and architecture. He is interested in the intersection of individual participation, new forms of expression and technology. He facilitates a variety of workshops and sessions on learning technologies (e.g. UBC Blogs, UBC Wiki). Only occasionally does he blog at scrapingthefringe.org.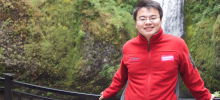 Ronald Ho
Resource Development Assistant
ronald.ho@ubc.ca
Ronald is currently a 3rd year Computer Science student working on his co-op term at CTLT developing resources for Connect. He is interested in advancing the ways people learn through the use of technology and willing to embrace change. In his spare time, he enjoys trying new things, whether it is food, technology or outdoor activities.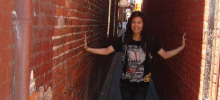 Kimberly Kao
Resource Development Assistant
kimberly.kao@ubc.ca
Kim is a 3rd year international UBC student from the United States working on her Co-op term at CTLT. She produces student and instructor resources for Connect. She has an interest for creative design and innovative thinking for learning, technology, and expression using multi-media platforms efficiently and effectively. In her spare time, she enjoys trying new things, eating food, and remaining active through sports and hiking.
---
Strategists
Bonita Bray
Strategist, LMS Professional Development
604-822-8889
bonita.bray@ubc.ca
Bonita assists, supports and trains faculty and staff in the WebCT Vista environment, the new Blackboard 9 learning environment and in other emerging web technologies. She has been involved in e-learning at the post-secondary level – as an instructor and technology teacher – for more than 12 years. She is passionate about the potential of technology to enhance both the teaching and learning experience.
Sharon Doucet
Connect Project Assistant
sharon.doucet@ubc.ca
Sharon is a 4th year English Literature student who likes all things technical in the tech world, including how technology can aid in student learning. Her work at the CTLT involves supporting the professional development for the Connect project. In her spare time, Sharon enjoys horseback riding and taking her dogs hiking in the forest.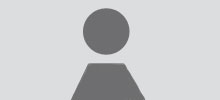 Will Engle
Strategist, Teaching and Learning
604-822-5913
will.engle@ubc.ca
Will is engaged with projects that are leveraging emerging technologies, approaches, and pedagogies to support flexible and open learning. With a background in library science, Will is interested in understanding and supporting the removal of barriers that limit access to education, information, and knowledge.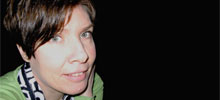 Cindy Underhill
Strategist, Learning Resource Design
604-822-1340
cindy.underhill@ubc.ca
Cindy is engaged in a variety of projects related to the development of web based resources to support learners. She's interested in the application of social web approaches to support learning – wherever it happens. Cindy's been a college instructor, considers herself a learner, is proud to be an amateur at most things and has been involved with educational technology and distance learning for the past several years at UBC. She shares work-in-progress and the occasional observation about learning (mostly) on her blog: Potentially Coherent 2.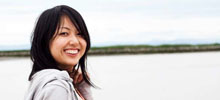 Rie Namba
Learning Technology Assistant
ctlt.lta@ubc.ca
Rie is a Visual Art graduate interested in web technology and user-centric design. She is currently testing responsive CSS for the migration of the Learning Commons and the Digital Tattoo Website into the new UBC CLF. Rie likes playing video games, drawing random cartoons, and writing reviews on Yelp.