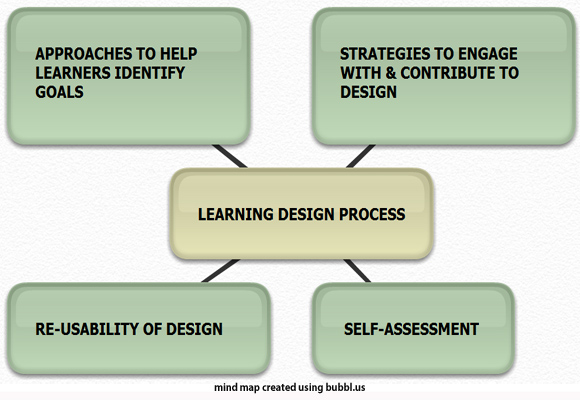 "Learning design is about building environments that enable learners to learn. It focuses on the activity learners need to undertake in order to meet learning goals. Resources and supports are then carefully chosen and matched to enable learners to achieve their learning goals. Learning design today is focused on and driven by learners" WikiEducator
Learning design in our context typically refers to the process of developing a resource that is outside of a formal learning environment. The learning environments are typically self-guided, flexible and offer multiple pathways to learning.
The learning design process typically considers:
Approaches to help learners identify their learning goals
Pathways and strategies for engaging with /contributing to content
Re-usability of design
Self-assessment
Learning design services may encompass planning, consultation and the development of a design plan within the context of a project or to support training. Typically, we work in partnership with our technology team to develop the online components and implement the plan.
Contact us if you:
are planning a project that will involve online learning design
have a funded project that you need help with
need some consultation regarding a project you are involved with
We can work with you if:
your project fits with our mandate and strategic priorities
we have the capacity (staff and expertise) to engage in the work.
Our process is to work with you to develop a project plan (or at least scope out our part in your plan), then take it forward to our management team for decision. If approved, we'll scope out the project deliverables and timelines with you.