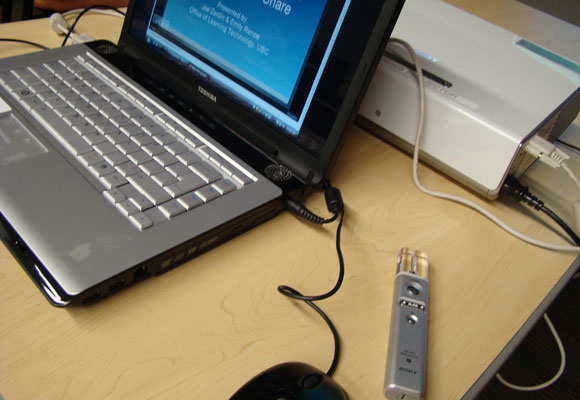 Technology is a powerful resource that can be used to strengthen existing educational practices. The Centre for Teaching, Learning and Technology works collaboratively with academic and administrative units throughout UBC with the end goal of improving and enhancing the student learning experience. Our current roster of projects includes e-portfolios, open educational resources, weblogs and wikis.
---
Learning Applications
CTLT assists in the development and assessment of technologies that can help the creation an exceptional learning environment at UBC.
For information on specific tools we support, please visit the UBC e-Learning toolkit at http://www.elearning.ubc.ca/toolkit/.

Learning Platforms
CTLT is actively involved in the development and management of the following online learning and teaching platforms:
Services
CTLT collaborates with and supports many units, departments, and faculties across the university in the following service areas: