Archives by date
You are browsing the site archives by date.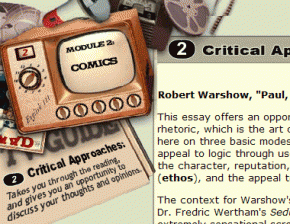 By Krista Charbonneau on December 14, 2004
Adam Frank's Critical Approaches to Media course introduces students to a variety of intelligent, critical writing about media: print, television, film, radio, comics, and digital media. Adam and Lisa say that making the change to mixed-mode teaching has strengthened the focus and cohesiveness of the entire course.
Posted in Distance and Blended Learning, Faculty and Staff, Learning Tools
Tagged with WebCT Vista