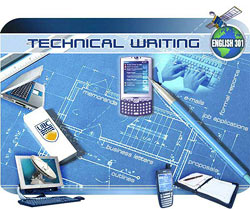 When English instructors Judy Brown, Roberta Birks, and Emily Wall set out with Writing Centre Director Ramona Montagnes and OLT course developer Jeff Miller to redesign English 301: Technical Writing and English 303: Intermediate Composition in 2005, they knew that they wanted to create dynamic online courses that would provide distance learners with an engaging and enriching learning experience.
"Our aim was to create a classroom in an online environment," explains Judy Brown, a senior instructor in the English Department and a key collaborator in designing the new courses. "We were a bit restless with the old way of doing things."
The resulting courses provide students with an interactive learning environment. Students publish drafts of their work online for peer review, conduct online discussions and use weblogs to reflect on their writing. Perhaps the most important innovation, however, is the introduction of e-portfolios to the course curriculum. E-learning portfolios are electronic collections that students can use to assemble, showcase, and reflect upon their writing over the course of a term.
"The e-portfolio is built into each module of our English 301 course," explains Brown. "Students collect four or five of their best pieces of work from the course for revision and presentation. They must have a rationale for including each piece along with references to scholarly work. I know from my experience with Programs such as Arts Co-op how important it is for students to be able to demonstrate their writing and research abilities. E-portfolios give students something they can take away from our courses, and something they can build upon and show to prospective employers."
Indeed, Brown and her colleagues have worked to make these online writing courses as practical as possible. English 301 includes a career-mapping component designed in collaboration with UBC Career Services. "Students have said to us in surveys that this was among the most important parts of the course to them," says Brown.
The re-vamped courses have been very popular with students, and Brown and her colleagues are pleased with the results: "The course is more ambitious than it used to be; it's more rigorous in that it encourages instructors to have more contact with students, and it builds a sense of community among students and course instructors alike."