Archives by date
You are browsing the site archives by date.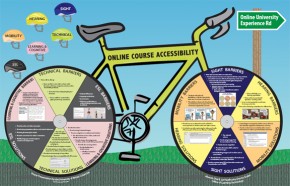 By Michael Wong on October 24, 2008
Online learning environments hold great promise for expanding access to education for students with time and geographic challenges. Providing a supportive learning environment involves considering the needs of a wide range of learners and instructors, including those with physical and cognitive disabilities or technical limitations.
Posted in Distance and Blended Learning, Faculty and Staff
Tagged with Accessibility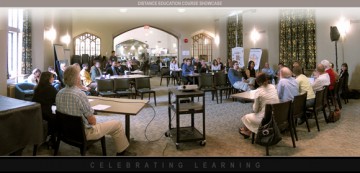 By Michael Wong on October 15, 2008
On September 30, 2008, the Office of Learning Technology hosted a Distance Education Course Showcase, which celebrated distance education at UBC. The Course Showcase was put on as part of Celebrate Learning Week, and sought to highlight some of the challenges and rewards of teaching and learning in a digital learning environment.
Posted in Distance and Blended Learning, Faculty and Staff
Tagged with Course Profile, Events