People
Strategist, Teaching and Learning Technologies
Lead Facilitator, Graduate Programs
Jen is a member of the Graduate Student Facilitator Team where she is an Instructional Skills Workshop (ISW) facilitator and a Facilitator Development Workshop (FDW) trainer. In her role as the Lead Facilitator of this team, she provides support to her colleagues, leads professional development for the team, and works behind the scenes to ensure the ISWs run smoothly. Jen is currently pursuing her PhD in Pharmaceutical Sciences.
Jonathan began his university career studying Classical History at the University of Ottawa, and then went on to graduate from Osgoode Hall Law School in Toronto. He spent some time in the legal research field before returning to academia by working for the Institute of Intergovernmental Relations at Queen's University in Kingston. Following a move to the West Coast and now calling Vancouver a permanent home, Jonathan is joining UBC having previously been working in the downtown offices of Health Canada and the First Nations Health Authority. There he gained some diverse experience in the area of Health Services, specifically managing a large addictions program servicing the 203 First Nations communities throughout BC.
Faculty Liaison (Sauder School of Business)
As a Liaison, Sunah provides overall partnership relationships between Sauder School of Business and CTLT. She provides support to a broad range of projects including Flexible Learning, TLEF, SoTL, MOOC(edX) projects. She conducts needs analyses, plans, organizes, manages, monitors, completes, and evaluates projects within allocated time and resources. She works collaboratively with all levels of faculty and staff. Sunah is an experienced educational consultant, instructional designer, and project manager who engages faculty to collaboratively design and integrate technology into instructional programs, curricula, and courses. Sunah is also an experienced instructor who teaches a variety of online and blended learning courses.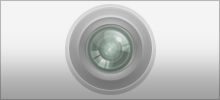 Educational Resource Developer: Indigenous Initiatives
Bronte joined CTLT's Indigenous Initiatives team in September 2020 as the Educational Resource Developer and is grateful to work and live on the unceded, traditional territory of the xʷməθkʷəy̓əm (Musqueam) people. She designs and updates the digital learning resources that support and sustain ongoing projects of Indigenous engagement in teaching and learning. Her professional interests include human-information interaction, Indigenous knowledge keeping and practices, and digital librarianship services. Bronte previously worked at Xwi7xwa Library and holds an MLIS from the UBC School of Information with a specialization in the First Nations Curriculum Concentration.
Educational Consultant: Learning Design
With a PhD in Educational Technology focusing on instructional design and distance education, Hailan is an experienced learning and instructional designer in Higher Education with years of experience. She manages the development and delivery of quality online learning courses and projects and is dedicated in working closely with faculty members to apply sound instructional design principles to their online learning courses. She ensures that course design and development meet best practice standards, accommodate for diverse learners, and incorporate appropriate learning technologies in facilitating and assessing student active learning.
Educational Consultant: Learning Design
Manuel supports faculty and staff in integrating technology in their teaching and learning practice. He has more than seven years of experience in educational development and instructional design to support instructors in face-to-face, fully online and blended learning contexts. He has a keen interest in course design to enhance student engagement and collaboration online using a variety of learning technologies. Manuel supports professional development programs at CTLT including the Instructional Skills Workshop, Teaching in a Blended Learning Environment, the Learning Technology Hub, and the Canvas and edX Studio training sessions.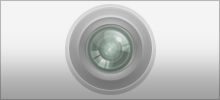 Educational Developer: Teaching & Learning Professional Development
Ainsley is a point person for the CTLT's Institutes; from planning and development to coordination and the curation of Institute recordings and resources. She also takes part in the facilitation of Journey into Course Design, and the moderation of CTLT Fireside Chats which feature faculty panelists sharing their teaching and learning experiences in different topic areas. Ainsley is an enthusiastic lifelong learner; at present her interests lie in trauma aware teaching and learner-centred inclusive teaching. Ainsley is grateful to be a guest on the ancestral and unceded territory of the xʷməθkʷəy̓əm (Musqueam) people; one of the most beautiful places on Earth.