Archives by date
You are browsing the site archives by date.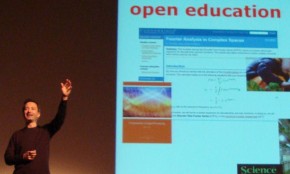 By Stefanie Wudel on January 28, 2008
Richard Baraniuk wanted to reach the world through a connected, up-to-date community of open education. Through his project, Connexions, he is changing the way authors, educators, and learners share resources, and is transforming the world of textbooks.
Posted in Faculty and Staff, Learning Tools, Professional Development
Tagged with Open Education Resources, TLT