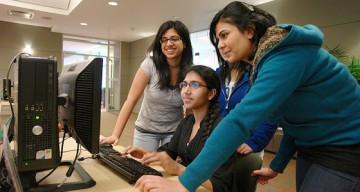 By Renee Mok on April 26, 2012
UBC has a number of innovative and interactive courses where students are creators of content and producers of knowledge.
Posted in Faculty and Staff, Learning Tools, Professional Development, Students
Tagged with Blog, Course Development, Course Technologies, Events, Open Education Resources, Podcasting, Social Media, Student Engagement, TLT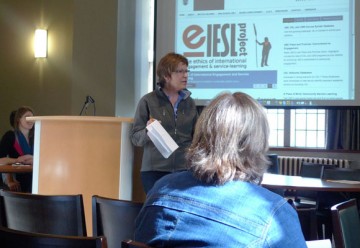 By Kelsey Beninger and Terry Leong on April 22, 2010
EDUCamp 2010 offered attendees a day of thinking and learning about sustainability education and the value of learning technologies. In two sessions, attendees found out about the UBC Community Service Learning initiatives and learned the basics of podcasting.
Posted in Faculty and Staff, Learning Tools, Professional Development, Students
Tagged with Educamp, Education, Events, LTI, Open Education Resources, Podcasting, Social Media, Student Engagement, Sustainability