Archives by date
You are browsing the site archives by date.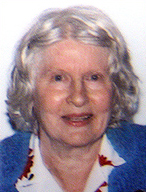 By Stefanie Wudel on April 25, 2008
One of the main objectives of Distance Education is to promote life long learning; the idea that even when we graduate and move into the world, learning should be something we continually pursue. Distance education student Margaret Gall embodies lifelong learning to the fullest. At 87 years old, she is currently taking French Literature online through the Distance Education at UBC.
Posted in Distance and Blended Learning, Students
Tagged with Student Profile