Archives by date
You are browsing the site archives by date.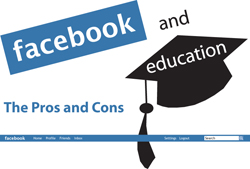 By Michael Wong on January 30, 2009
Facebook, the popular social networking website, was the topic of discussion at the first Teaching and Learning with Technology Speaker Series session of 2009. Social software tools such as weblogs and wikis are already being used for educational purposes at UBC, but can Facebook be used in an academic setting?
Posted in Faculty and Staff, Learning Tools, Professional Development, Students
Tagged with Education, Online Privacy, Personal Learning Environments, Social Media, Student Engagement, TLT