Experiential lab learning: stories from a year of online teaching
Under normal circumstances, working in a lab is an essential part of the Faculty of Science experience, both for students and instructors. It is also a very intensive activity that, depending on the course, can mean many hours spent there. What happened to the lab coursework when gathering on campus — and using labs — was no longer an option?
Dr. Andre Marziali, director of the UBC Engineering Physics program and instructor for the "Introduction to Instrument Design" course, can relate to this. For the past 20 years, he has been teaching this 13-week summer course in which students learn how to build robots by working in teams in a lab. Traditionally, he and his staff would support the students until everyone was finished working on their project for the day. "That often meant being there at the lab until 10 pm, sometimes later. This is a very intense and hands-on course; I haven't had a summer vacation in over 20 years."
Lab work is also the main focus of Dr. Douglas Bonn, professor of Physics and Astronomy at the Stewart Blusson Quantum Matter Institute, where he develops improved physics lab teaching through his "Experimental Physics Lab" course and other projects.
"We have a lovely, designed lab where students work in pairs, and sit at tables of six, facing each other. This setup is really helpful to encourage discussions around the experiments they are doing."
Similarly, Dr. Sarah Burke, associate professor in Chemistry, Physics and Astronomy at the Stewart Blusson Quantum Matter Institute, usually spends many hours in labs for her "Introductory Physics Laboratory for Engineers" course, sharing knowledge with her 900 first-year students.
All that changed when, due to the COVID-19 pandemic, classes — and labs — had to be taught remotely. Facing this challenge, the instructors had a few options: cancel their labs, adapt the content, or use it as an opportunity to experiment with learning.
Finding alternative ways to share knowledge
For Dr. Marziali, cancelling the lab-based Instrument Design course was simply not an option. "I talked to the entire class over Zoom, and I told my students that I couldn't imagine them moving along without taking this course. There is just so much learning that is not provided in any other way." Another bottleneck was the limited capacity of the cohort, which can only welcome 60 students each year out of 200 applicants.
Instead, Dr. Marziali and his team decided to transition to an online lab; every student would now build their own robot from home while still working in teams, and the annual competition would occur online. To make this possible, they developed and sent out component kits to every one of their students, reduced the number of credits required for this course — thereby reducing its cost — and told them to use the money saved on credits to buy equipment needed for the course, such as a hot glue gun or pliers. "It was a zero-sum game for them in terms of cost," summarizes Dr. Marziali. However, the reduced credits did not mean a lesser experience. "We didn't compromise at all on the electronics side of the course. Students used the same components as they would have in-person."
For second-year students in Dr. Bonn's Experimental Physics Lab class — who had prior experience in lab courses — the decision was made to focus more on the communications aspects of the program. However, for first-year students, the idea was to bring the lab experiments to the virtual world. "Right from the beginning, we decided that we were going to run online simulations," he recalls. "To some extent, it doesn't matter whether you are using in-person physical apparatus or simulations, as long as the simulation has enough realistic aspects to it." During the summer of 2020, he could count on students' solidarity towards each other in the design of the course. "Some of the first-year lab simulations were actually written by second-year students, which was really cool and helped us achieve our usual goals in a new way."
Dr. Burke took some time during the summer before her "Introductory Physics Lab for Engineers" class, to reflect on how she would approach teaching the lab component in the upcoming term.
"I looked at the learning goals and carefully thought about what I thought was feasible and essential," remembers Dr. Burke. "For the first-year Engineering Physics lab, it's important for students to get their hands on something, which helped us tip the discussion over to 'yes, we should send a kit, but maybe we didn't have to use it for the entire term.'" She then decided to adopt a hybrid approach for her lab course by combining simulations and working with a physical kit for the second part of the term.
After discussing with her colleagues, she decided to use an Arduino board that the same students would use in a different course during the same term. "We decided to combine our efforts, and use open-source oscilloscope code that senior undergraduate and graduate students adapted to meet our needs during the summer." As a result, at the end of the term, her students combined five weeks of simulation-based work, designing measurements in a virtual environment, and five weeks working physically with their boards. "It was a lot of work because we basically had to redesign the course from scratch, but it was worth it. The students got a lot out of it and really appreciated it."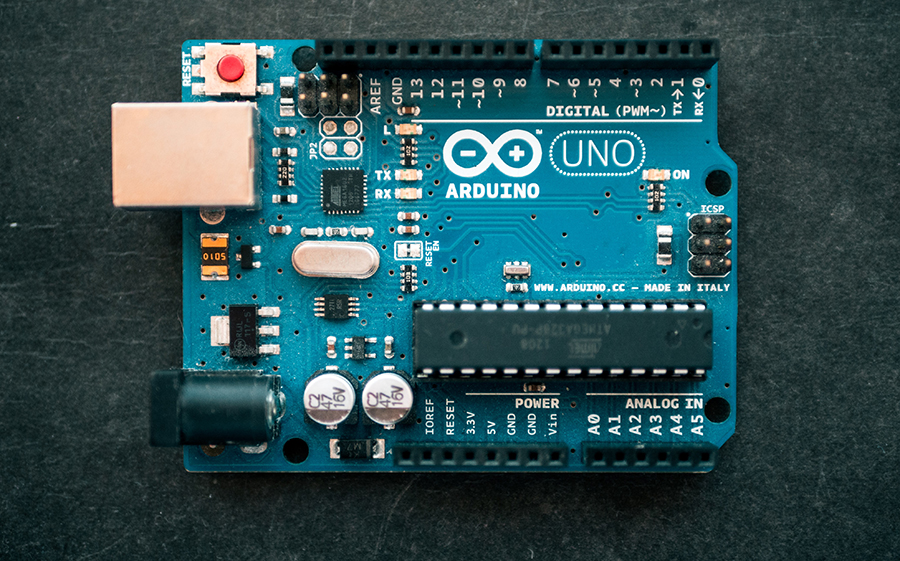 Assessing student progression
Doing engaging and experiential lab teaching is one thing, but encouraging and fostering student progression, despite the circumstances, was the instructors' priority. On that front, everybody was happy to report that their students did as well — if not better — online than in-person.
For Dr. Burke, who relied on an online lab book rather than a physical one — but removed the lab exam — progression assessment for first-year students is about getting them acquainted with the tools and skills necessary to perform physics measurement. "We managed to hit most of the learning goals, and get our students to the level of mastery we were looking for. They touched on all the skills that we wanted them to."
In Dr. Bonn's in-person course, it usually takes six to seven weeks before students start feeling at ease in their new environment. "Since most of our first-year students are coming directly from high school, we try to teach them good science habits, and instill sound behaviour on how they approach working with an experiment that includes data," he explains, noting that student progression was about the same online as it was in-person. "Online, it took time, both for the students and myself, to adjust and find the right balance of interactions inside breakout rooms. It was challenging, but I'm satisfied that we were able to bring our students where we wanted them to go."
"Introduction to Instrument Design" is a course without written exams. Students are assessed on their presentations, the design and construction of their robots, and how well the robots performed during the final competition. To Dr. Marziali's surprise, students' creations were even better than usual. "During the in-person course, out of the 15 competing robots, typically five would be very good, eight would kind of work, and two would not do much," he compares. "Last summer, out of the 64 robots built, almost all of them worked, which is pretty remarkable." Dr. Marziali credits his students' ability to structure their time differently because of the fully remote learning situation. He also pays tribute to everybody's — students' and staff's — willingness to make the most out of the circumstances during the competition, and to have fun in the process. "I'm very happy that our team was able to retain our students' learning, despite having to be online. I was really worried that we would lose a lot."
Lessons to bring back to the lab
If there is one thing that Dr. Bonn learned through this experience, it is that for first-year students, using simulations can be a better alternative than real-lab experiments. Using the example of measuring the period of a swinging pendulum through a simulation, he explains that "it is actually a more efficient and productive way for students to experiment, because we can eliminate certain unproductive distractions, such as trying to start the timer and the pendulum at the same time. Simulations let you distill something down, remove certain distractions, and show things to students in a way that reduces their cognitive load."
Beyond the benefits for his students, Dr. Bonn found in simulations the answer to the challenge he had set for himself at the beginning of the year: is it possible to develop a fully online and asynchronous version of his labs? "We are well on our way to reaching that objective," he assures, happy to see that the goals and structure of the course can be translated into a different setting and still work to foster the desired outcomes.
Dr. Burke could not agree more on the benefits of using simulations as a better way to start experimenting for first-year students. "I was amazed at how much easier the students found it to work with the simulations. I will probably run at least one lab as a simulation instead of an actual hands-on lab next term to help build some skills before adding equipment, which I never would have guessed before trying it."
Another lesson Dr. Burke hopes to bring back to the lab is using the same equipment across multiple courses to accompany students' progression. "I hope that we are going to maintain this open communication and link between courses and terms throughout our undergraduate program, so that we can make sure that we are always meeting the needs of our students. This is something we intended to do in the past but never had the opportunity to implement. This strange year pushed us to put it in place and see its value."
Even though he is teaching his course online again this summer, Dr. Marziali already has a vision of how he and his team will organize classes once in-lab teaching returns. "In 2022, we will adopt a blended format where courses will be taught in-person, lab hours will be more flexible, we will equip the students so they can prototype circuits at home, and we'll provide some level of online mentoring, thanks to our teaching assistants."
---
How will the future of lab teaching look once this experience is over? While it is too early to draw definitive conclusions yet, it seems like labs will adopt a combination of the best parts of online and in-person teaching and learning at the service of student progression. "I think it's going to be a better format both for our students and for us," explains Dr. Marziali. "The course will be more cost-effective for the students, and more resource-effective for us in terms of teaching hours."
Not surprisingly, the three instructors were consistent in expressing that one of the best parts of in-person teaching and learning is the camaraderie that results from the students' many hours spent together, especially compared to the sense of isolation they sometimes felt during lockdown. "A big challenge this year is that students didn't see each other struggling in the same way," reflects Dr. Burke. "These moments where they are all tired, walking to class with their coffee, were not happening. This is especially true for engineering students, which is a cohort that moves as a group, so they usually know each other well. This year, some sense of community remained, thanks to the collaborative elements with Zoom and Microsoft Teams, but it wasn't quite the same as in person," she said.
"Despite this positive online experience, I still think that being in the lab is a better place to learn for all sorts of reasons," notes Dr. Bonn. "I remember about 15 years ago, there was a concern among universities that online learning would make us obsolete, which I think we have now proven to be false. We can do very interesting things online — especially regarding accessibility — but it cannot be the only avenue for teaching and learning."
Regardless of the format, what matters to him and the other instructors is to keep the end objective in sight — helping students grow in their careers. "To me," Dr. Bonn continues, "student progression is linking up all our learning goals into a stream, where the students can develop into fully-fledged scientists by the end of the program. Online was just another environment for exploring how to do that."
More stories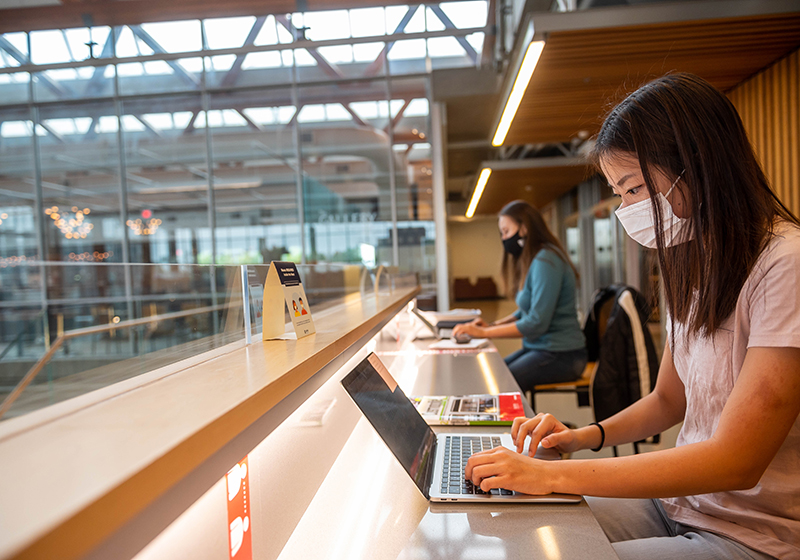 The transition to online: One year later
To introduce the series, Associate Provost, Teaching and Learning Dr. Simon Bates and Provost Office Fellows in Online Learning Dr. Catherine Rawn and Kieran Forde reflect on UBC's transition to online teaching.
Bringing compassion to the online learning environment
In this story, learn how two members of the teaching and learning community relied on compassion and care to create memorable learning experiences for students.
Sharing community values from a distance
The Haida Gwaii Institute team explains how they relied on their community values to provide experiential and transformative learning opportunities from a distance.
Finding the human side of virtual teaching and learning
Like many, before 2020 Christine Evans had never taught online. Just two months later, she was championing the possibilities of digital spaces. She shares what she thinks changed for the better.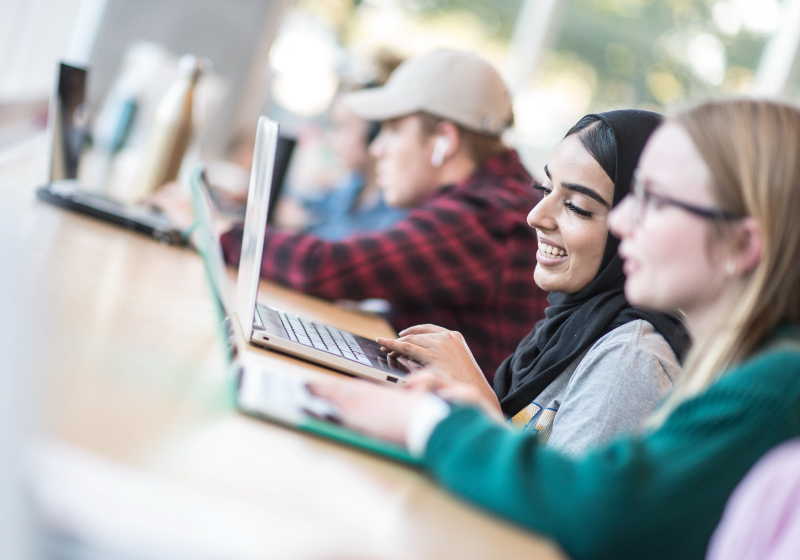 Bridging the accessibility gap through Universal Design for Learning
In this story, two instructors with previous experience with online teaching share their experience and tips on the key aspects to consider when implementing Universal Learning for Design (UDL) into a course.
Rewarding integrity: Changing the conversation on cheating
In this story, Dr. Laurie McNeill shares the personal journey that took her from "busting cheaters" to a more educative approach to academic integrity.