By CTLT on January 1, 2019
Broadening access to and enhancing undergraduate research experiences is a central priority in UBC's new strategic plan. As such, the university has committed $1 million in strategic funds over two years to fund the Program for Undergraduate Research Experience (PURE).
Posted in Feature Slider, Professional Development, Students
Tagged with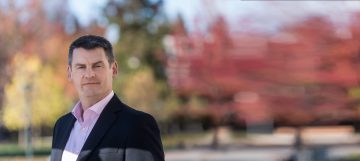 By abigail saxton on January 1, 2019
A passionate advocate and champion of technology-led learning, Simon joined UBC in 2012 as the Academic Director of CTLT and as one of the first Professors of Teaching at the university in the Department of Physics and Astronomy.
Posted in Feature Slider
Tagged with

By abigail saxton on December 5, 2018
Underhill, a learning design strategist, has championed students' voices through her innovative, collaborative and creative approach to learning design leading to projects like the Digital Tattoo and the Learning Commons.
Posted in Faculty and Staff, Feature Slider, Features
Tagged with



By abigail saxton on October 24, 2018
Maja Krzic, a soil scientist and associate professor in the Faculty of Land and Food Systems was named the eighth recipient of BCcampus' Award for Excellence in Open Education for her work in establishing the Virtual Science Learning Resources (VSSLR) group.
Posted in Feature Slider
Tagged with Open Education Resources


By Terri Kennedy on September 14, 2018
The 2018/19 New Faculty Orientation Guide provides a helpful collection of materials most commonly of interest to new faculty in their first year of teaching at UBC.
Posted in Faculty and Staff, Feature Slider
Tagged with