Distance and Blended Learning


By Michael Wong on July 29, 2015
Dr. Marsha Lovett kicked off the 2015 Society for Teaching and Learning in Higher Education (STLHE) Conference by talking about how deliberate instruction can enhance teaching and learning, and how it can have a positive effect on the student learning experience.
Posted in Distance and Blended Learning, Faculty and Staff, Feature Slider, Learning Tools, Professional Development, Students
Tagged with Assessment, Course Design, Course Development, Course Technologies, CTLT Newsletter, Distance and Blended Learning, Engagement, Events, Flexible Learning, Learning Design, STLHE, Student Engagement, Student Learning, Teaching Practice

By Michael Wong on June 30, 2015
Learn how the School of Nursing is implementing a hybrid approach to course delivery in the undergraduate curriculum. Instructors share their experience, and discuss how the hybrid approach is enhancing student learning, engagement, and satisfaction.
Posted in Distance and Blended Learning, Faculty and Staff, Feature Slider, Learning Tools, Professional Development, Students
Tagged with Course Design, Course Technologies, CTLT Institute, Distance and Blended Learning, Engagement, Events, Flexible Learning, Flipped Classroom, Student Engagement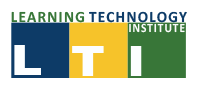 By Zack Lee on June 25, 2012
Posted in CTLT Programs
Tagged with Blended Learning, Copyright, Digital Literacy, Distance and Blended Learning, Documenting Your Teaching, Engagement, Innovations, Learning Design, Media Literacy, Portfolio, Privacy, Process Design, Teaching Practice