By Emi Sasagawa on November 21, 2017
We welcome all UBC faculty, staff, and graduate students to discover how UBC is creating and supporting exceptional, globally-relevant learning experiences, across disciplines.
Posted in Uncategorized
Tagged with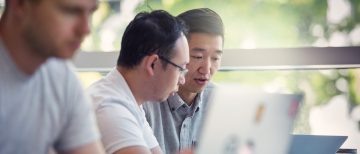 By Tammy Yasrobi on May 30, 2017
After a successful Request for Proposal process, we are currently negotiating a contract with the preferred vendor and expect an announcement to be made to the UBC community in the next two to three weeks.
Posted in Uncategorized
Tagged with




By Wendy Chan on December 2, 2016
UBC professors discuss the meaning and importance of territory and land acknowledgements, their broader cultural meaning, and how to meaningfully incorporate them into the classroom.
Posted in Feature Slider, Features, Uncategorized
Tagged with

By Janey Lew on May 24, 2016
We are pleased to announce that Time and Place at UBC: Our Histories and Relations has received a TLEF (Teaching and Learning Enhancement Fund) project grant. The grant will enable the project to enter an exciting and meaningful phase of development with the creation of a new timeline row that presents the history of the […]
Posted in Indigenous Initiatives, Uncategorized
Tagged with