Senior Management
---
---
Team (listed alphabetically)
Manager, Marketing & Events
Sukhi initiates, develops, and manages the coordination and execution of event and marketing plans for workshops, programs and various high-profile events on behalf of CTLT. Sukhi also works directly with the Office of the Provost and Vice-President Academic to manage university-wide events. In addition, she develops strategic marketing initiatives that support UBC's professional development, distance education and flexible learning initiatives.
Elisa provides logistic and administrative support for workshops, events and sessions at CTLT.
Web & Digital Communications Specialist
Janice is responsible for developing website content and email marketing at CTLT. She also assists in creating, designing, and maintaining CTLT's digital properties as well as deploys email campaigns and newsletters.
Communications Design Lead
Terri manages print and web design projects, working with clients to clarify subject material, design objectives, and provide recommendations on the selection of media. She develops visual concepts, graphics, and design templates that support faculty-facing communications projects.
Administrative Coordinator
Sharon provides administrative support to CTLT and the senior management team. She has a background in administrative operations from a number of different sectors.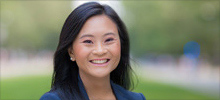 Manager, Marketing and Communications
Caroline is responsible for leading CTLT's integrated marketing, branding and communications programs, including strategic planning, media relations and internal and external communications. She manages the marketing and communications team and collaborates with communicators across campus to share innovative teaching and learning stories and initiatives. She is the communications advisor to the senior management team and supports CTLT and UBC's strategic priorities.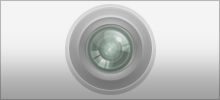 Sheridan develops, leads and implements strategic communication and marketing projects for the CTLT. She collaborates with stakeholders within the CTLT and across the university to develop communications plans and content that support high-impact university-wide projects on teaching and learning with technology and academic continuity.
Yuka manages and executes the visual design of internal and external communications projects. She develops effective and inspiring graphics and design templates for both print and digital media.
Manager, Administration and Human Resources
Jarrad manages CTLT's human and physical resources. He supports the development and oversees the implementation of human resource strategies, policies, and procedures. Jarrad is also responsible for operational efficiency, space, and general administration.
Josephine manages the payroll for all sessional faculty appointments. She also assists with department expenses, budgets, mandates, and administrative initiatives at CTLT.