---
Senior Strategist, Indigenous Initiatives
Amy is the Senior Strategist, Indigenous Initiatives at the Centre for Teaching, Learning and Technology (CTLT) at the University of British Columbia on the traditional and unceded territory of the Musqueam people. She holds an MLIS from the UBC School of Information, where she currently serves as adjunct faculty and oversees the First Nations Curriculum Concentration. Amy works with staff, faculty groups, training programs for teaching assistants, new faculty, and administrators, to support the development of a higher standard of professionalism in conducting discussions of Indigenous and other contentious social issues in curricular settings. Amy is a co-developer and researcher for the educational resource What I Learned in Class Today: Aboriginal Issues in the Classroom and manages the development of Indigenous Foundations. Work on these projects, as well as her own experience as an Indigenous student, staff and faculty member at UBC, clearly identify the complexities and challenges of classroom conversations involving contentious cross-cultural discussions, and in specific discourse around Indigenous curriculum.
Team (listed alphabetically)
---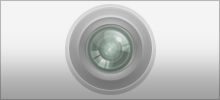 Educational Consultant, Indigenous Initiatives
Chloe joined CTLT's Indigenous Initiatives team in February 2020 as an Educational Consultant and has been a grateful guest on the unceded, ancestral lands of the Musqueam people since 2010 when she began her undergraduate degree in First Nations and Indigenous Studies. Chloe works to support professional development programming, educational resources, and strategic initiatives related to Indigenous engagement in teaching and learning. Chloe previously worked as an advisor for Indigenous students for 4 years in Enrolment Services and is driven by her own experiences as an Indigenous student on UBC's Vancouver campus.
Senior Educational Consultant, Indigenous Initiatives
Janey joined CTLT's Indigenous Initiatives team in August 2015 and is grateful to work and learn at UBC on the unceded, ancestral territories of the Musqueam people. As Senior Educational Consultant, Indigenous Initiatives, Janey supports faculty engagement and professional development on topics related to intersectional differences, social justice, and critical Indigenous studies in teaching and learning. Janey is an experienced facilitator in a variety of community and educational settings, and holds a PhD in Comparative Ethnic Studies from the University of California, Berkeley. Prior to joining CTLT, Janey taught courses in the Asian American Studies Program at UC Berkeley, the English departments at Capilano University and Douglas College, and the First Nations Studies Programs at SFU and UBC.
Educational Consultant, Classroom and Campus Climate
Erin started at CTLT since being a graduate student in 2013 and is thankful to work and learn on the unceded and traditional territory of the Musqueam people. Erin supports and leads UBC teaching and learning community's professional and capacity development in helping to create a classroom climate that is supportive to teaching and learning. She provides consultation, process design, facilitation, programming, and resource development services to faculty, staff, and graduate students, focused on difficult conversations related to classroom and campus climate, and Indigenous engagement within teaching and learning.