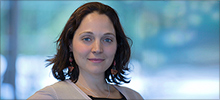 Alicia Harder
Senior Manager, Planning and Operations
604-822-4783
alicia.harder@ubc.ca
---
Business Operations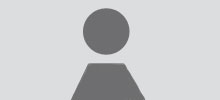 Jarrad Wiens
Manager, Administration and Human Resources
604-822-3573
jarrad.wiens@ubc.ca
Jarrad manages CTLT's human and physical resources. He supports the development and oversees the implementation of human resource strategies, policies, and procedures. Jarrad is also responsible for operational efficiency, space, and general administration.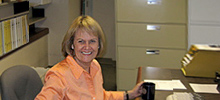 Linda Turner
Department Secretary
604-827-4494
linda.turner@ubc.ca
Linda provides administrative support for CTLT staff. She is the secretary for the CTLT Irving K. Barber Learning Centre office.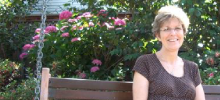 Catherine Bennington
Director's Assistant / Administrative Assistant
604-822-6827
catherine.bennington@ubc.ca
Catherine has been with the Centre since June 1995 after moving to Canada in July of 1994. As the Administrative Assistant, she helps keep the finances in order, handles event registration, and identifies office needs.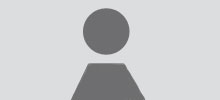 Josephine Yung
Financial Assistant
604-822-3655
josephine.yung@ubc.ca
Josephine manages the payroll for all sessional faculty appointments. She also assists with department expenses, budgets, mandates, and administrative initiatives at CTLT.
---
Marketing and Communications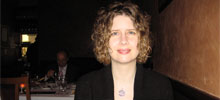 Dianne Mackay
Manager, Marketing and Communications
604-822-1573
dianne.mackay@ubc.ca
Dianne is responsible for overseeing brand strategy, developing strategic communications plans, directing marketing campaigns and facilitating relationships between CTLT and partners on campus. She loves everything about her job. There is never a dull moment in marketing and communications: every day brings new challenges and rewards.

Michael Wong
Marketing and Communications Coordinator
604-822-6199
mike.wong@ubc.ca
Michael develops and implements marketing and communications initiatives at CTLT. He designs visual identities and layouts for print and online materials, coordinates articles and copy for the CTLT website, and assists with event organization and promotion. Michael also oversees the CTLT Newsletter, Dialogues.
---
Event Coordination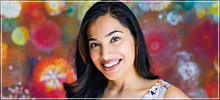 Sukhi Ghuman
Marketing and Event Coordinator
604-827-4816
sukhi.ghuman@ubc.ca
Sukhi initiates, develops, and oversees the coordination and execution of event plans for workshops, programs and various high-profile events on behalf of CTLT. She also develops strategic marketing initiatives that support UBC's professional development, distance education, and e-learning initiatives.
Anna Fong
Marketing and Event Assistant
604-827-4871
anne.fong@ubc.ca
Anna assists in providing logistical support at all levels for the various workshops, sessions, and institutes at CTLT. She has been an ESL instructor in Vancouver and Japan, is passionate about education, and is interested in metacognition and intuition in learning. In her spare time, Anna enjoys the great outdoors and doing pottery.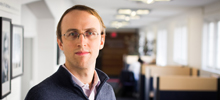 Mischa Makortoff
Marketing and Event Assistant
604-822-0064
mischa.makortoff@ubc.ca
Mischa assists in providing logistical support at all levels for the various workshops, sessions, and institutes at CTLT.