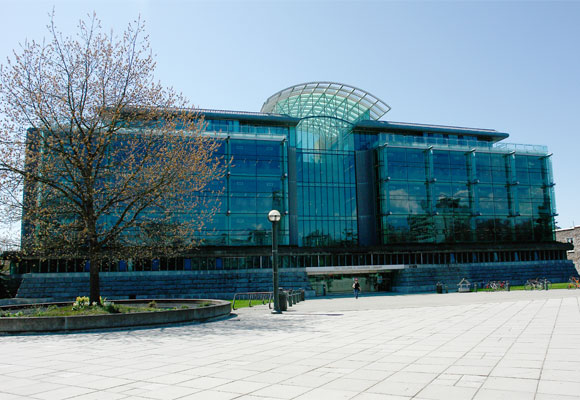 UBC Library
Students may register for Library Services (document delivery and library instruction) after receiving a UBCcard from the UBC Carding Office.
You can find information about getting your UBCcard on the UBCcard website.
Once you have your UBCcard and a Campus Wide Login (CWL), you will be able to access the Library's licensed databases, indexes, and e-journals from home using our EZ proxy login service. For more information about EZ Proxy and connecting to library resources from home visit http://services.library.ubc.ca/off-campus-access/connect-from-home/
For more information about accessing library materials, as a distance education student, please visit http://help.library.ubc.ca/help-for/distance-education-students.
To register for home delivery of library materials, please complete the online registration form at http://www.library.ubc.ca/extension/extension-contact.html
UBC Student Service Centre
For registration, fees, password changes, grades, or admissions, access the Student Service Centre website at http://students.ubc.ca.
UBC Bookstore
To find out more about course materials and text books, visit the UBC Bookstore at www.bookstore.ubc.ca or send an email to bkstore@interchange.ubc.ca.
UBC Student Financial Assistance and Awards
Telephone: 604-822-5111
Fax: 604-822-6929
Website: http://students.ubc.ca/finance
UBC Enrolment Services
Access Studies
Telephone: 604-822-2844
Fax: 604-822-9858
Website: www.students.ubc.ca/accessstudies
Email: access.studies@ubc.ca
Registration Services
Telephone: 604-822-2844
Fax: 604-822-5945
Website: http://students.ubc.ca
Questions: http://askme.ubc.ca
Do you have question about your distance education course?
You can access information, support, and guidance about the Centre for Teaching, Learning and Technology's distance education courses from advisors at Brock Hall.
Call: 604-822-9836 or 9837
Toll free at: 1-877-272-1422
Email: distance.education@ubc.ca
If you need information from an advisor, be sure to identify yourself as a student (or prospective student) in a distance education course offered through the Centre for Teaching, Learning and Technology (CTLT). This will ensure that the appropriate advisor responds to your request.